Upgrade Alerts
Upgrade Alerts give you a quick snapshot into the power and diversity of the Streamdesk CMS / CRM platform, it also shows you how it is constantly adapting to changes in thinking and technology.
Your integration betwen your emails, website and CRM are vital to the StreamDesk plaform
Our new live integration tool, now checks to see if your users and all set up correctly and gives you instant feedback.
NEW FEATURES
Great new User interface
Watch your Web Enquiries
Sort by Date Update
Add multiple notes
Get Ticket IDs
Print
Hot enquiries show latest updates in 24 hours
Quick access to enquiries categories
Emails threads linked to Enquiries
Automatically create Enquiries from your email console
Plus Much More
Notes are an important part of your contact.
You can now add a quick note to your contact from your Contacts Panel.
NEW Web Enquiries Console
Support Tickets Automatically Generated
Email Tracking
Notes Tracking
Number of days OPEN
Generate Web Enquiries Directly from your Email Console
Plus Lots More
Track when members/employees log in to the website and how many times.
Instant Feedback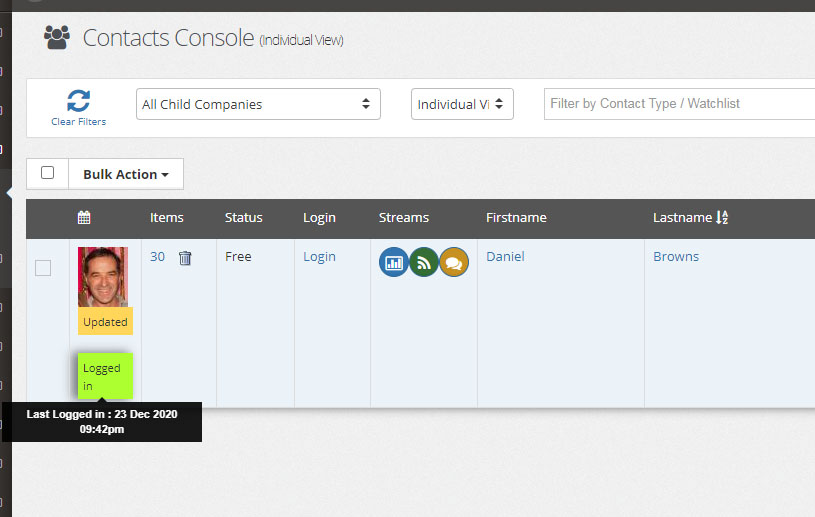 Detailed Track List
Detailed member activity also coming soon.....
You can now:
SMS Directly from inside your Contacts
Track all the SMS you have sent whether they be Campaigns or Manual Messages.
To Purchase SMS Credits for your platform - Please Click Here
http://upgrades.streamdesk.com.au/products/705/0/recharge-services
Web enquiries are the life blood of any great website. They give you leads, sales, feedback and drive the productivity of your business.
How you deal with those Web Enquiries is very important.
StreamDesk now has full integration between your web enquiries and your email platform.
View the Email Trail a Web Enquiry has created
Gain Access to your Web Enquiry Directly from your Email System
Update Email, it then updates the status of your Web Enquiry
Better User Interface in your Web Enqiuries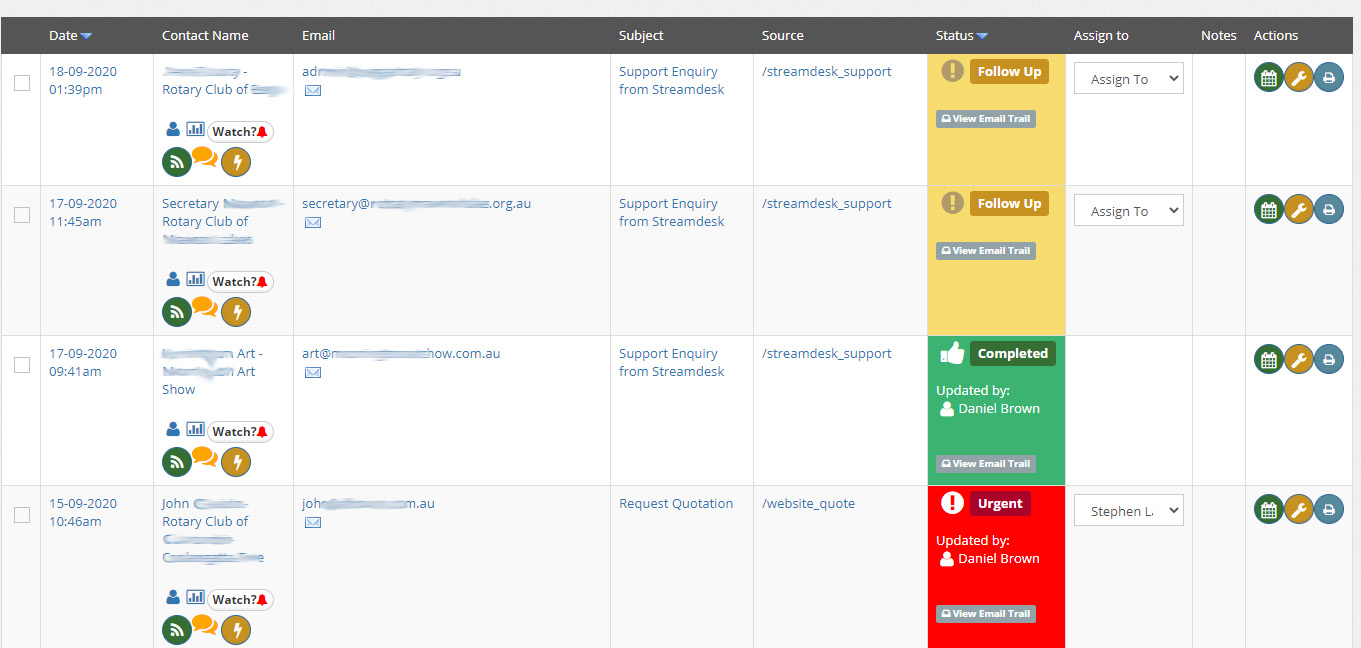 To better address SPAM across our entire platform, we are rolling out Google ReCaptcha (I am not a Robot) across all our website contact forms for FREE
Our New Refund Module allows you to cancel and refund any payment made within the StreamDesk platform.
Payments or Sales can be cancelled directly from StreamDesk with one Click
Payments reversed and buyer instantly notified by SMS and email
All audit trails reversed while maintaining history of the transaction
All done securely behind password and encrytption.
1. One Touch Refunds
2. Secure with your unique Password
3. Full Audit Trail
To buy this upgrade for your package - click here to request and upgrade
Announcing the NEW SMS Console
Link to events
Guage your recipients
Check your Queue
Book your SMS campaign to send at any time
Better User Interface
You can now set your Event Promotions on Auto Pilot using Streamdesk.
Send SMS event confirmations
Event SMS reminders
Set your automatic send SMS date and times
All displayed in an easy to use format
You can now book virtual training and consultation sessions with us from StreamDesk. At the top right of StreamDesk where you see Contact us.