Upgrade Alerts
Upgrade Alerts give you a quick snapshot into the power and diversity of the Streamdesk CMS / CRM platform, it also shows you how it is constantly adapting to changes in thinking and technology.
Analysing the information from your newsletter campaigns is vital to maintaining a clean and valuable database.
Any campaign statistic area now allows you to quickly analyse/modify the contact and return to the data.
Campaign Recipients
Campaign Sent
Campaign Failed to Send
Campaign Viewed
Campaign Click Thru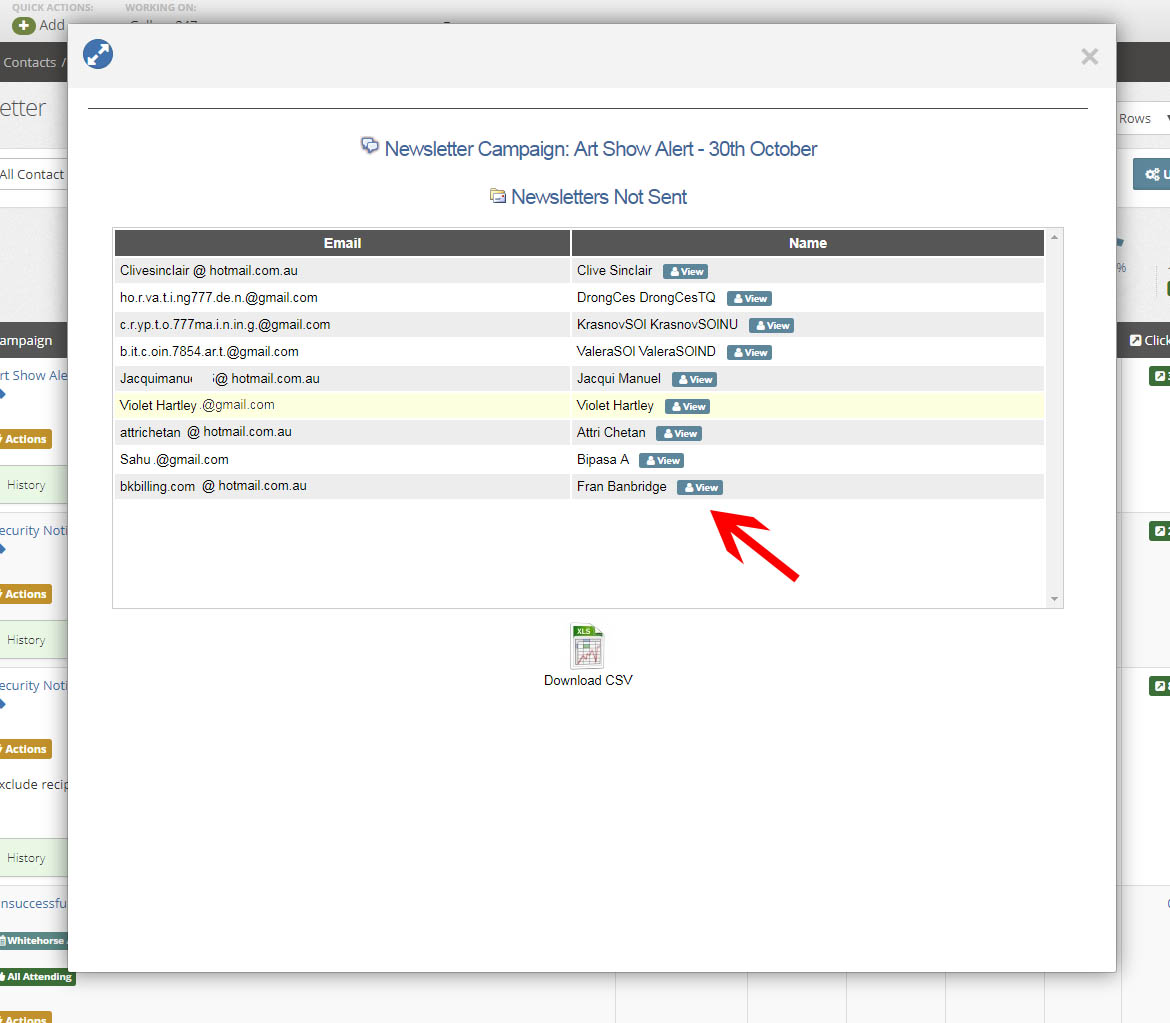 Passwords for contacts must be at least 8 characters long hold at least one lowercase, one uppercase and one number.
Password Toolbox
We have also added:
Quick password create button
SMS password
Email Password
Remove Password
Requesting a new password from your Website
You can request a new password from your website, just enter in the email address and the person will receive an email - if they have a mobile phone, they will also receive an SMS.
You can now add Purchases/Invoices directly to your Contacts.
Find your contact
Click on the Purchases Tab
Click on the blue "Add a Purchase" button
Enter the amount/details and date
Then click Add
Once you have done that you can Email, Pay, Delete etc directly from your Payments Report
Contacts can also log in to the website and pay or via the public payments page.
Your monthly e-commerce sales are now shown on your dashboard. To give you a trend of how your product, event, membership etc sales are tracking.
We give you a 12 month total and a monthly analysis.
Hover over each of the bars to discover the monthly total sales. This allows you to discover trends.
Assigning an author to your content is a great way to make your content more credible and to give content a more personal flavour.
It's the perfect way to invite interaction between your organisation and your site visitors, especially when you allow comments on a content item with an author. It's a bit like a blog within your website.
Publishing content items with an author that also invite reader comments is a fast and simple way to create an internal blog for use by members and staff.
Your Website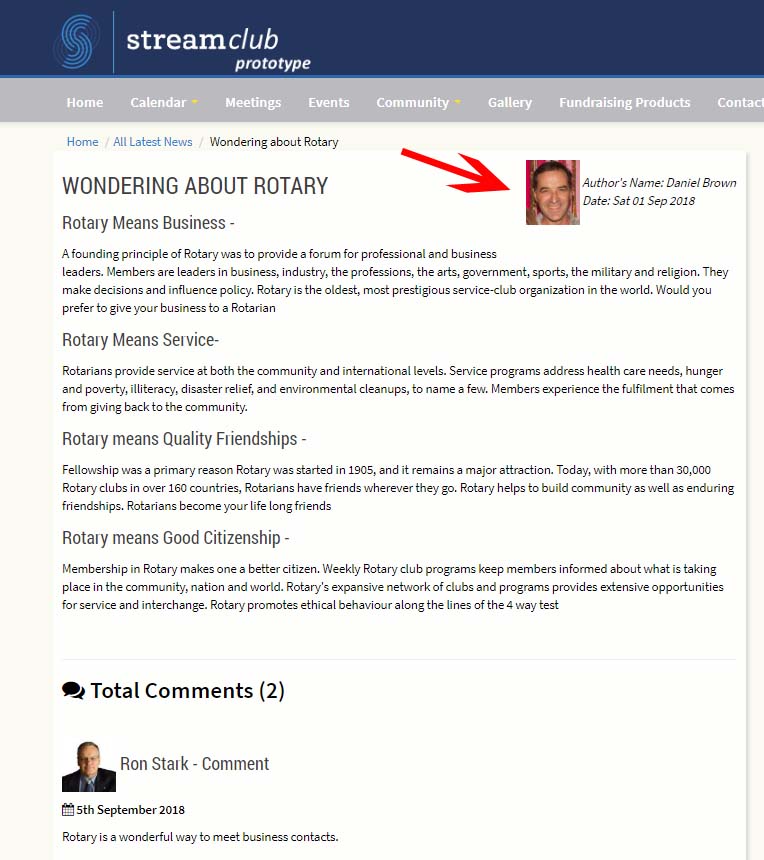 Easily find out which of your content items have Authors in StreamDesk
Easily add Authors to your Content
Recommendation: Do not assign an author to every content item - do so only for that content which lends itself to being personalised.
Newsletters need to be easily read on all devices. From PC's, laptops, tablets and phones.
We have released a new range of Mobile Responsive Newsletter templates for you.
To insert a Newsletter Template
Smart blogging and visitor comments facility is now available for user-defined content on your website.
You can now allow visitors to your website to add comments to any of your Content Items on your StreamScape website with one click. Comments are activated uniquely per Content Item.
Allowing commments from your users and members is a powerful way to encourage interactivity and conversion on your website.
Your Website
Features of our Comments Module
Fully moderated comments; no comment is published until it is approved by your moderator
Email alerts whenever a comment is made
IP address tracking
One click publish approval
Delete erroneous and malicious entries
Fix errors, spell checking before publising
Add comments manually by Administration Staff
Switch comments on and off per Content Item
Easily monitor performance
Comments secure behind contributor login
Profile pictures and commentors details if required
Access layer for members only content
Do you have a contact which you want to keep your eye on?
You can now create a personal Contact Watch List.
You can now watch any item on your StreamDesk Platform and have them instantly show up on your Dashboard.
Contacts
WebPages
Content Items
Events
Products
Photo Albums
etc
---
Just click on the Watch Icon on any item in StreamDesk
You can now get instant access to trends of visits to your website and its component parts - extracted directly from Google statistics and already analysed for you to make it simple.
Continuously track the effectiveness of advertising, marketing and social media campaigns by visitor trends on your:
Web Pages
Content Items
Events
Products
Ecommerce categories
Photo Albums
You will now instantly see your latest weekly statistics and a trend, automatically compared to the previous weeks statistics
You can now better analyse your analytics history on all areas of your StreamScape platform:
Products
Events
Web pages
Content Items
Photo Albums
And more
Choose the month which you want to see and you can see all the areas history
You can now see traffic data, extracted directly from Google Analytics, to specific Events / Products / Photo Albums, so you can see exactly how they are performing.
This is a great tool that shows you the impact that SEO, social media postings, newsletters, online marketing and offline advertising is having on traffic to specific parts of your website.
It's also an excellent way to reveal how content changes influence visitor traffic to each event / product / photo album.