Upgrade Alerts
Upgrade Alerts give you a quick snapshot into the power and diversity of the Streamdesk CMS / CRM platform, it also shows you how it is constantly adapting to changes in thinking and technology.
A good web address is a key to sharing information and SEO.
You can now generate what ever web address you want for:
Content Items
Events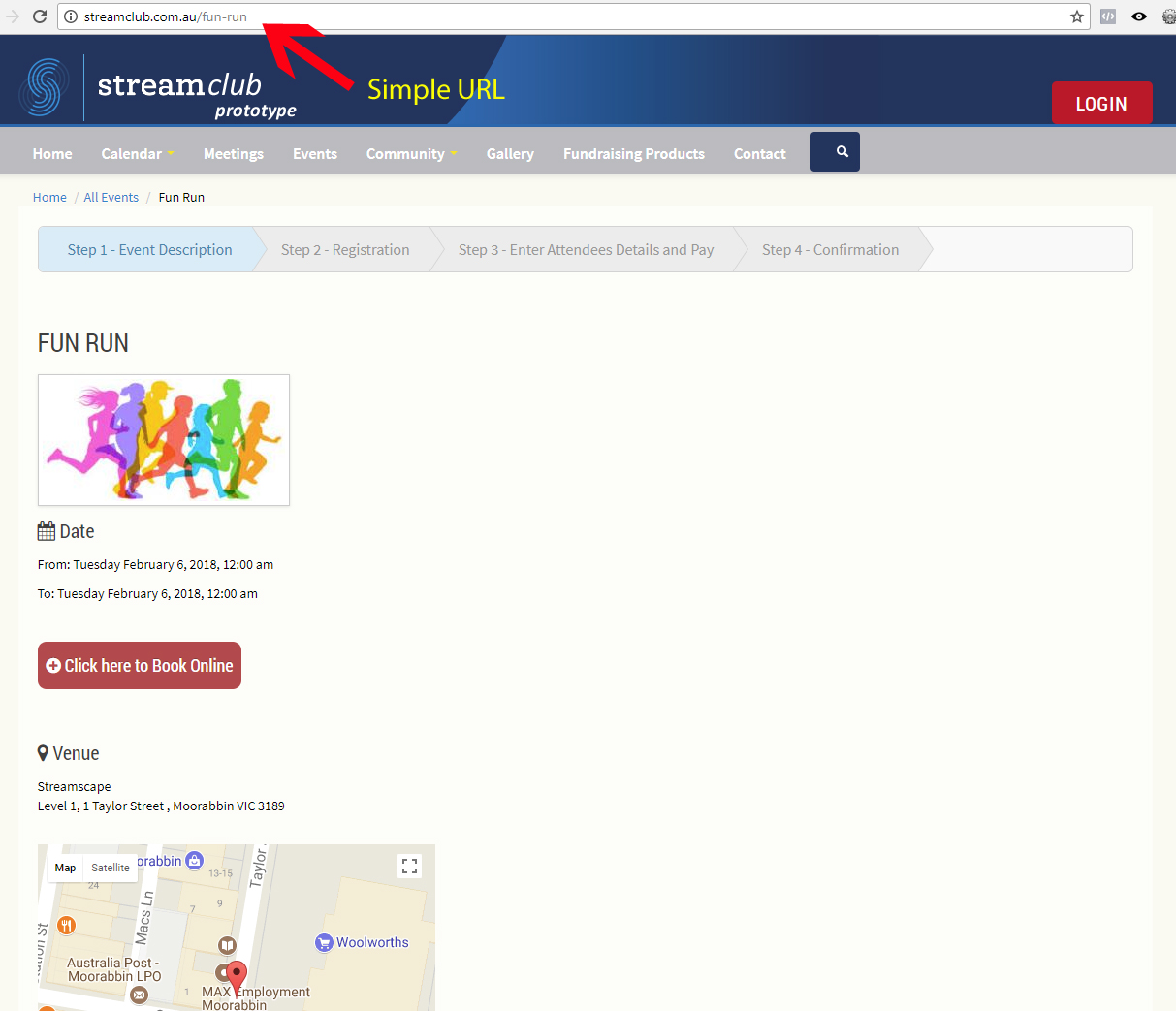 ---
To Create your Dynamic Web Address
1: Click on the item which you wish to add it to
2: Click on the SEO tab
3: In the Dynamic Web Address field - add the web address
---
View Your Dynamic Web Addresses
Do you want to discover how much your website is being accessed and where it is being accessed from.
We have now added a global heat map on your Dashboard.
Just hover over the country to find out where and how much your site is being accessed from.
Web enquiries are the life blood of any great website. They give you leads, sales, feedback and drive the productivity of your business.
How you deal with those Web Enquiries is very important.
StreamDesk now allows you to create custom actions for your Web Enquiries.
For example:
Create new more descriptive status' for your Web Enquiries
Link the Enquiry to Auto - Responder emails which are sent to the Contact on update of that Enquiry
You can now set your event bookings on auto pilot
Set a date and time for you to start taking bookings and the event is open for bookings at that time
Combine that with our Newsletter Campaign date sending and you can put your events on auto pilot.
Are you running out of space editing your vital content?
You can now put all your content editing into full screen mode - giving you all the space you need.
In any of the popup boxes on StreamDesk you can now switch it into full screen.
Just click on the blue button in the top corner.
Keeping your contacts on your mailing list is very important.
That is why we have created the ability for you to create your own Unsubscribe Page.
You have the ability to add text and add contact types which the recepient can select and stay on your mailing list for that area.
Add Text and images to the Unsubscribe Page
Add Contact Types to the Unsubscribe Page
The Result
You can now set your Event Promotions on Auto Pilot using Streamdesk.
Send event confirmations
Event reminders
Set your automatic send date and times
All displayed in an easy to use format
Newsletter sending has gone automatic! You can now create newsletters which send automatically in the future.
This allows you to create a bank of newsletters and choose the date and time that you want to send them.
Set and forget, Streamdesk takes care of the rest.
Just create your newsletter - approve it.


You can then send the newsletter normally or choose the green calendar button and choose the date which you want the newsletter sent
Menus add great functionality to your website. While you are building or changing your menu you can now preview your menu.
The new Event Field Builder allows you to create as many fields as you need for your Events. You can now store any type of data against your Events.
Never be constrained by predefined fields again!
You can set up:
Single Line Text
Multi Line Text
Date fields
Images
Select Boxes
Radio Buttons
Checkboxes
You can:
Reorder your Data fields using drag and drop
Add Choices for Select, check box fields
Add as many data items as you want
View Your Events New Data in the "Info" Tab
We have upgraded our StreamDesk skins and given you the extra choice of the "Glass"
---
To Change your StreamDesk Skin.
Click on My Profile
Click on the "Personalise StreamDesk" Tab
Then change to whatever skin design you wish
Do you have an external database which you want to send a newsletter to? Or have you collated a list of your contacts which you want send a newsletter to?
You can now simply import all those contacts directly into the newsletter in two clicks.
1: Just click the link which says Import Recipients.
2: Download the template
3: insert your email addresses and details in the columns
4: Press Import File
5: Your Newsletter is now loaded with those Recipients