Personalise content by identifying an author
Assigning an author to your content is a great way to make your content more credible and to give content a more personal flavour.
It's the perfect way to invite interaction between your organisation and your site visitors, especially when you allow comments on a content item with an author. It's a bit like a blog within your website.
Publishing content items with an author that also invite reader comments is a fast and simple way to create an internal blog for use by members and staff.
Your Website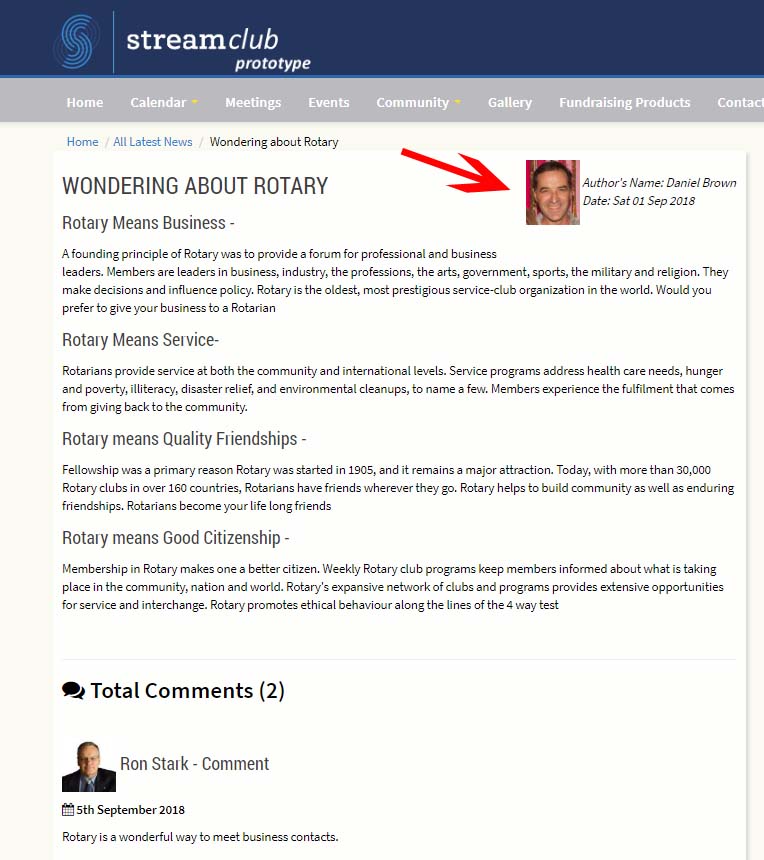 Easily find out which of your content items have Authors in StreamDesk
Easily add Authors to your Content
Recommendation: Do not assign an author to every content item - do so only for that content which lends itself to being personalised.
Yes - I am interested in this type of Service